Together we can Summit
11 May 2022 @ 7:00 pm

-

21 May 2022 @ 9:00 pm

Free
About this event
Following last year's 'What Next?' Summit, join us for 'Together We Can' to unleash the power of what we can do and be together.
Brought to you by Transition Together, which supports and connects Transition groups in England and Wales, our programme is bursting with mind-watering talks, practical skillshares and spaces to connect. Access them all by registering for a full Summit Ticket now.
Our fantastic contributors include Sherri Mitchell, George Monbiot, Syd Yang, Jon Alexander, Daniel Christian Wahl, Hannah Peel, Rob Hopkins and more. Explore the programme here – more awesome sessions will be added regularly in the run up to the Summit.
Choose this 'Summit Ticket' for
Access to 20+ sessions and workshops, without having to register for each
Regular updates about additions to the programme, highlights and added extras
An automatic invitation to our new virtual hive space for Transitioners, Vive, where you can explore Summit content and connect with speakers and participants in the run up to and throughout the event.
Following the formal programme, access to a week-long Open Space – a place to continue connecting, exploring and go deeper into the themes that emerge. We'll share details with you when it launches in April.
All sessions will take place online. We're offering the Summit for free to make it as inclusive and accessible as possible. If you are able and find value in the event, please do contribute a donation when you book. Money raised will go directly to making future Transition Together work more inclusive.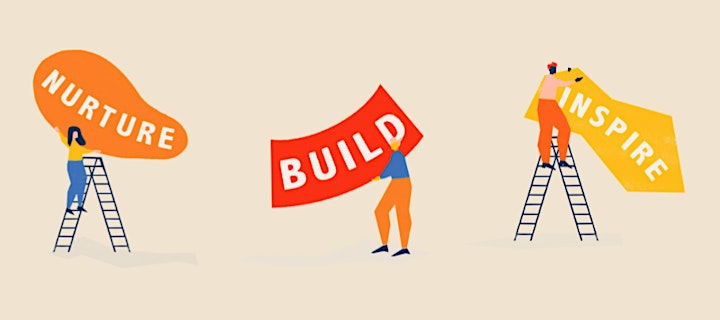 There are three vital strands woven throughout the Summit:
Nurture is designed to nourish and sustain you. It's been a tough time – we've all felt the strain of helping ourselves and others through. Here is the chance to explore and grow your own resilience, to find space to process and for mutual support.
Build will equip your group to realise their goals. Explore how to involve new people, bring social justice into your work and sustain your impact. Expect 'how to' workshops that will be insightful, participatory and tailormade for Transition groups.
Inspire offers a window on a better future already being crafted by communities today. Real stories that remind us what transformational change is possible through community action. This strand will put the fire back in your belly, the spring back in your step and the hope back in your activism.
Here's just a flavour of what to expect at our glorious ten-day gathering for community climate activists:
Replenish your hope with a Blizzard of Stories from communities leading change.
Explore how together we can reshape local economies, resist imaginatively and rewild our world.
Tackle the challenges of community organising head on with skillshares, workshops and agony aunts clinics.
Work with your hands in sessions on mending and vertical growing, or eat together, to connect and revive.
Check out the programme here and once you're registered, we'll keep you updated as we add sessions and speakers.
Related Events